Ruth Washburn's curriculum is rooted in play-based learning. Our curriculum is play-based because we know that children learn best through play. Children learn to communicate, solve problems, test ideas, get along with others, and process information through play. The curriculum is hands-on, because young children learn by doing and experiencing, touching, feeling, and utilizing all their senses. Classroom environments are designed to balance predictability and novelty. This engages children's imaginations while providing a soothing, predictable rhythm within the day and the physical environment. Happy, busy children's voices dominate our classrooms.
"The impulse to play comes from a natural desire to understand the world." – National Association for the Education of Young Children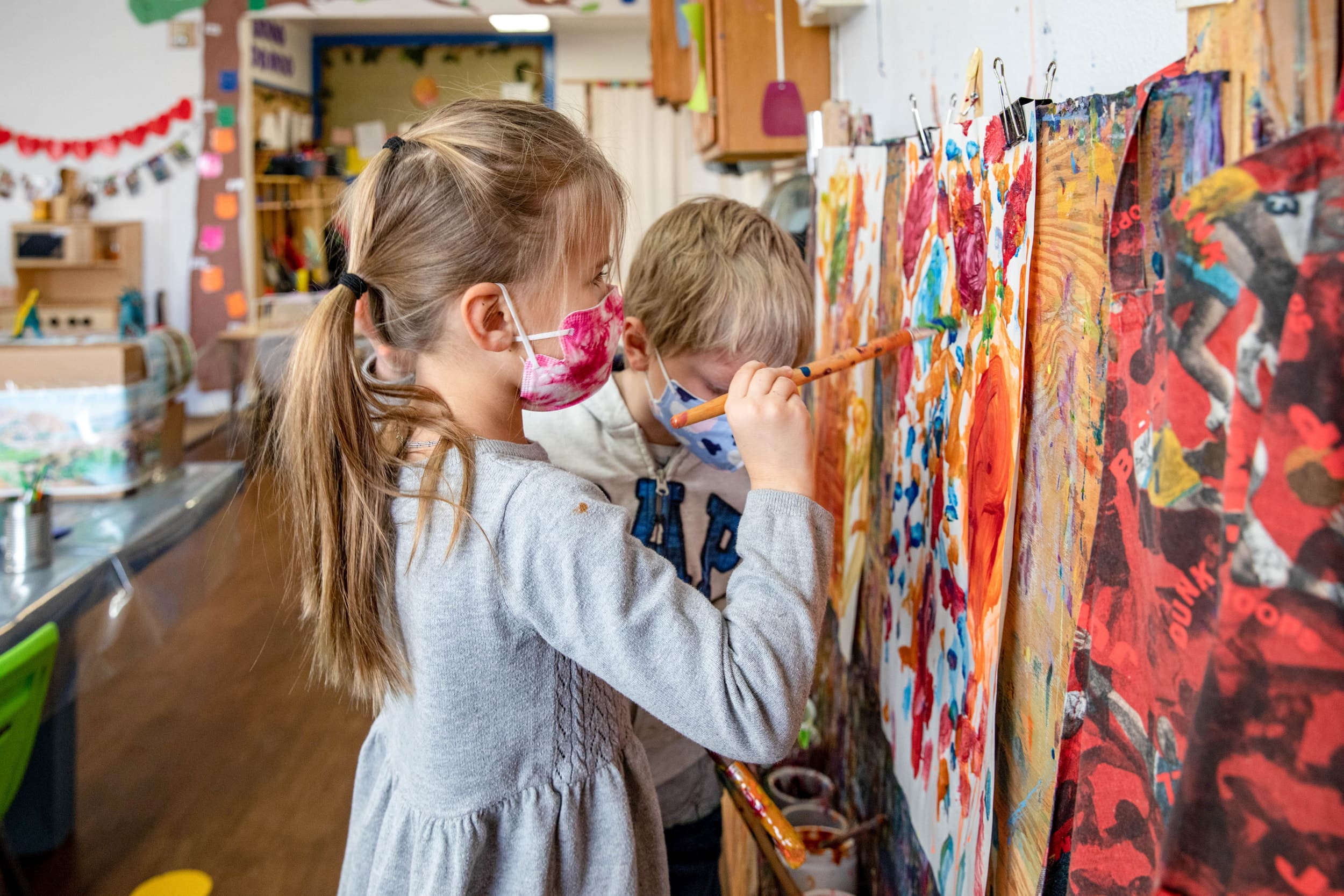 Child-Led
A child's learning is most motivating and meaningful when initiated by the child. This approach results in more creativity and ideas, longer attention spans, and increased receptive and expressive language use.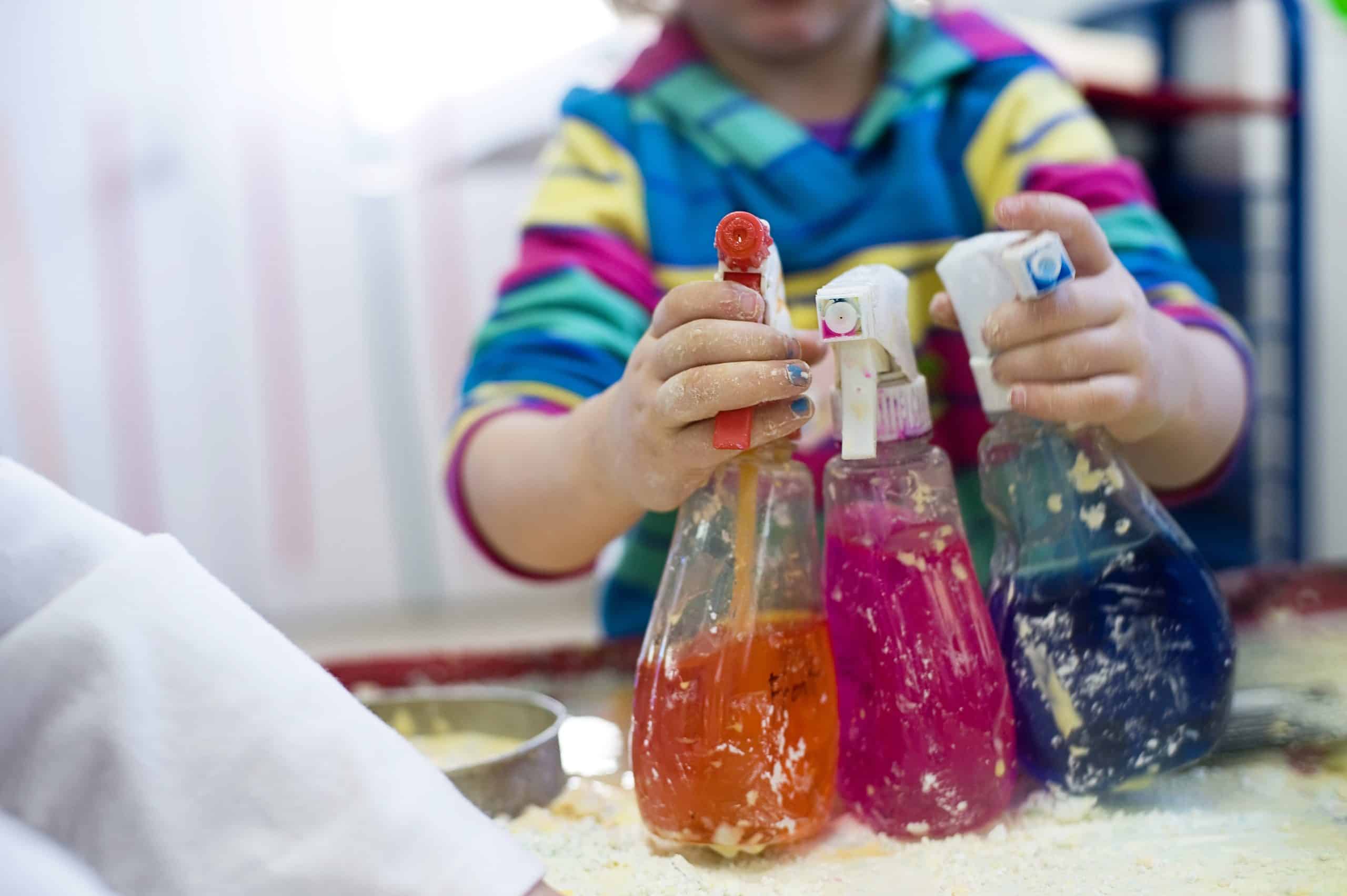 Process Art
You won't find any pre-planned crafts at Ruth Washburn. Our approach to art is open-ended in designed environments. Children experiment with color and materials to create a sensory experience. We encourage children to embrace the messy, creative process.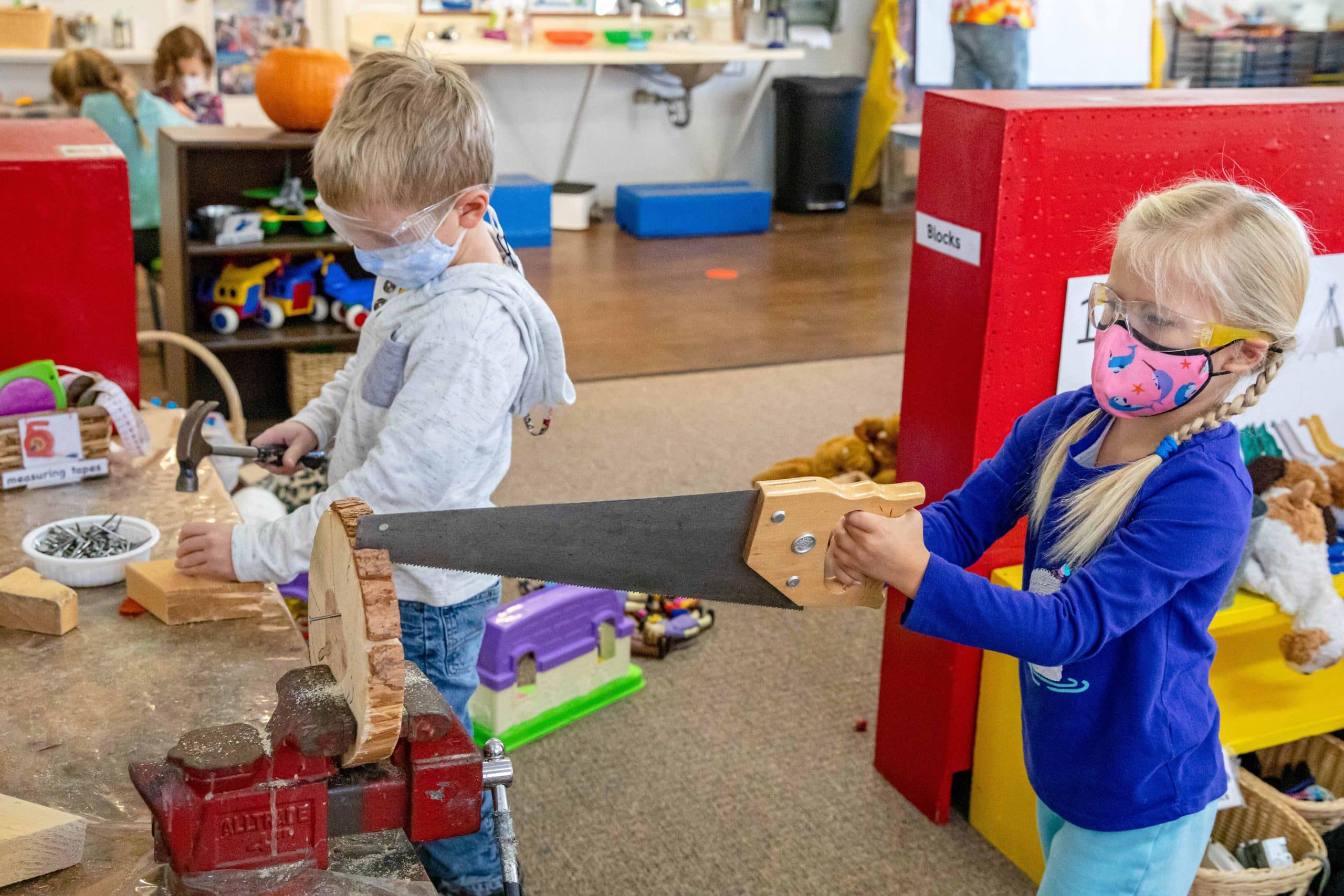 Promote Safe Risk
Risky play helps children develop resilience, executive functioning skills, self-confidence, and risk-assessment abilities. Children learn to assess the unique situation and their abilities to determine what feels safe for their body.
Read more about our other pillars
If you are interested in future enrollment in any of our programs, please join the waitlist!
Thank you to our generous sponsors, whose financial support funds scholarships, facilities improvements, and continuing education for teachers.
Ruth Washburn Cooperative Nursery School provides quality preschool programs for children ages two-and-a-half to five years old.