RWCNS classes run on a typical school year calendar. Children stay in the same class for the entire school year, so typically we do not have spots open throughout the year. We offer tours in the fall and spring. Enrollment begins in March for the following school year. We review our waitlist and make enrollment decisions March – August.  Please note that we have 2 programs that require a lottery to attend and most new families are not eligible for the lottery so it is unlikely to get a spot in the Crickets or Honeybees spot as a new family. Additionally the Seeds class is usually only filled by families who have another child who has attended the school. Names added to the waitlist over the summer will be added to the list for the following school year (for example, Joining the waitlist in August of 2022 puts you on the waitlist for a 23-24 school year spot).
If you are interested in future enrollment in any of our programs, please add you child's name to our list!
You're on the Waitlist, Now What?
Once you are on the waitlist, we recommend completing the below steps. We will reach out to you to schedule a tour once you've been added to our system.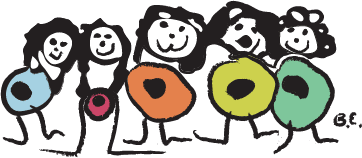 Thank you to our generous sponsors, whose financial support funds scholarships, facilities improvements, and continuing education for teachers.
Ruth Washburn Cooperative Nursery School provides quality preschool programs for children ages two-and-a-half to five years old.