Tag Archives: Pikes Peak Library Preschool
Everyday Play with Pikes Peak Library District Resources
Ruth Washburn has many distinguished alumni parents. Nancy Maday, Children Services manager for the Pikes Peak Library District (PPLD) is one of those people. Both Nancy and her husband Mike have found ways to support Ruth Washburn many years after their sons graduated from the school.
Elliott and William Enjoy Reading Together Outside
When talking to our teaching staff about the topics of books and reading, Nancy reminds us that there is a difference between teaching children to read and getting children ready to read. Our job as teachers and parents of preschool age children is getting children ready to read.
PPLD's "Every Child Ready to Read" program emphasizes talking, singing, reading, writing and playing with children as effective ways to prepare children. Nancy offers the following suggestions to parents and teachers.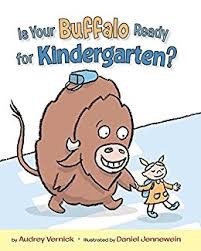 Make sure that your child has lots of opportunities to talk with you, not just listen to you talk.
Songs are a wonderful way to learn about language Singing also slows down language so children can hear different sounds that make up words.
Make shared reading interactive. Before you begin a book, look at the cover and predict what the book is about. Have your child turn the pages. Ask questions as you read aloud and listen to what your child has to say. When you finish the book, ask the child to retell the story.
Talk to your children about what they draw. Write picture captions or stories together. This helps them make a connection between spoken and printed language.
Children learn a lot about language through play. Play helps children think symbolically so they understand that spoken and written words stand for real objects and experiences.
Have fun reading with children. If children enjoy books and reading, they they are more likely to want to read. Choose books that you enjoy too and repeat favorites.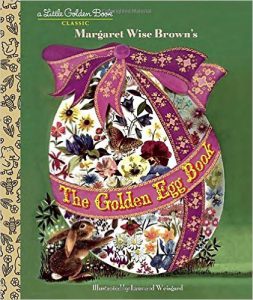 Our local library has many, many resources for parents of young children, two of which were created in collaboration with former and current Ruth Washburn staff members.
Grow a Reader Kits. These are bags/suitcases filled with activities, books, toys and music related to a theme designed to promote literacy in preschool age children. To see the kit themes and booklets go to the Pikes Peak Library District website. Click on PPLD Kids. Click on Grown Ups. Click on Early Literacy. Click on the theme of your choice.
Theme Sets. Search JTHEMESETS on the Pikes Peak Library District website. Each theme set includes four high quality, age appropriate books  packaged together on one of over 50  themes including Friends, Kindergarten, Death of a Pet, Gardening, Rhyming, Colors, Divorce and Construction.
Check these out….literally!
Sincerely,
Sukie Jackson, Teacher