Our Board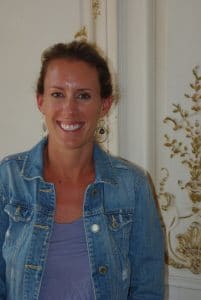 Jessica Barnett is in her first year on the Ruth Washburn Board.  She first became involved in the school as a parent 2012, and Jessica has had a fond love for the school ever since.  Her two oldest daughters have spent a lovely four years at the school, and Jessica looks forward to her youngest daughter joining the school next fall.  Jessica is a Colorado Springs native, and in her life before children taught at a local elementary school.  She holds a Bachelor's degree in Sociology and a Master's degree in Curriculum and Instruction for Elementary Education. These days, Jessica enjoys helping in her children's schools, playing outdoors, enjoying a great yoga class, cooking, reading, and spending time with her family.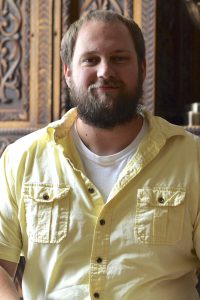 Dave Brummels is a Nebraska native who was transplanted to Colorado Springs in 2008 when he was stationed at Fort Carson. He and his wife Trisha have three daughters Emily (6, a Ruth Washburn Graduate), Natalie (4, a current Ruth Washburn Child), and Melody (2, a future Ruth Washburn Child). He graduated Colorado Technical University with a Master's of Science in Information Technology Security Management in 2015 and from Wayne State College in 2008 with a Bachelor's of Science in Computer information Systems with a Minor in Business Administration. He separated from the US Army in 2014 after 9 years of service and currently works at Serco as an IT Engineer III. He enjoys hiking, camping, and reading with his family. He is on his last year on the board has 2 more years as a Ruth Washburn Parent.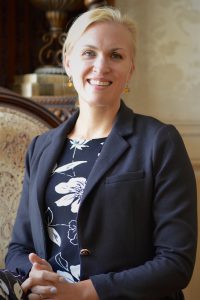 Jessica Curtis is a mother of two young graduates of RWCNS. She is employed as a District Court Magistrate for the 4th Judicial District in the State of Colorado. Through her legal career, including juvenile and child welfare law, Jessica has experience and training in early childhood development and education. She serves on several collaborative boards and committees within the community regarding the legal system, educational systems, child welfare, and community improvement.  During her time as a parent at RWCNS, Jessica and her husband both worked outside the home on a full-time basis, thus she became quite familiar with and utilized the full-spectrum of RWCNS offerings from morning to afternoon. She chaired the Shopping Committee for three years and worked during Fork & Bottle on many occasions.  Jessica is honored to serve on the Board of Governors for RWCNS. She is a firm believer in the philosophy, mission, and vision of the school, and truly enjoys working collaboratively with others to further a shared vision of a thriving early childhood educational environment. She is happy to serve as President.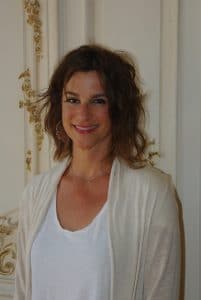 Suzanne Dillon has lived in Colorado Springs for nearly 20 years, interspersed with adventures living, working, and creating elsewhere. She and her family moved back to Colorado Springs when her son, Cohen, turned one. Cohen is in his second year at Ruth Washburn in Outdoor Classroom.  This is Suzanne's first year on the Board of Governors.  Suzanne has a background in education, grant writing, and the arts. She's a compulsive grammar corrector (sorry!), loves getting riled up about preserving art and history, and enjoys after dinner mosh pits with her husband, Dean, and their favorite "four-and- one-quarter- year-old" punk rock collaborator, Cohen.  Ruth Washburn stole Suzanne's heart the moment she stepped foot on the playground. Her love for the school, the incredible staff, and the broader Ruth Washburn family continues to grow with every passing week. She hopes to contribute her fundraising experience, robust community connections, and creative problem solving skills to the Board of Governors and the school at large for years to come.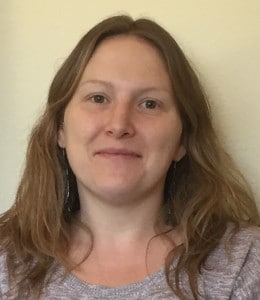 Emily Evans is serving her third year on the Ruth Washburn Board, and this is her second year in the Treasurer position. Her son Ellis attended Older 2's, Older 3's and Young 5's, and has just flown off to Kindergarten. Emily grew up in Divide, Colorado, but after high school spent ten years in Chicago. Here she earned her BA in Media Studies and Photography from the University of Chicago. Emily's professional experience includes nonprofit events coordination and fund development, as well as business management in the private sector. Local government however is where she landed, and she has a very rewarding career with the City of Colorado Springs. Emily is also a Lamaze Certified Childbirth Educator (LCCE), and holds a teaching position with Penrose St. Francis hospital. When there is a free moment, Emily and her little one can usually be found swimming, playing outdoors or working on home renovation projects. She feels privileged to be serving on the Ruth Washburn Board of Governors and looks forward to making a lasting contribution to this remarkable community.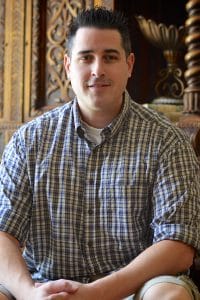 Kevin Gigiano relocated to Colorado Springs in 2010 with his wife Amanda and his daughter Ava. Ava spent three wonderfully memorable years at RWCNS. Kevin and his wife also have a new addition to the family, George, who will be attending RWCNS when he is old enough. Professionally, Kevin spends his time during the day as a senior software engineer. When not at work or spending time with family, Kevin splits time between technical consulting and a hardware startup, founded by Kevin and a neighbor. Kevin also exercises his competitive nature bowling in a men's league once a week.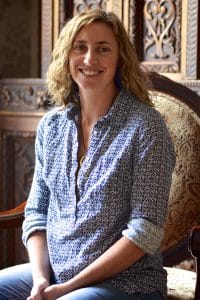 Kara Hamby is entering her fourth year as a member of the Ruth Washburn Board. Her youngest child has moved on to kindergarten this year and she is excited to add an alumni perspective to the Board. Kara and her husband, Tim have three children ages 10, 8, and 5.  Her entire family has been welcomed by the Ruth Washburn Community and she delights in the knowledge that her children are so at home at the school. Kara is a public health nurse who also enjoys yoga, hiking, playing in the woods with her family, and good books.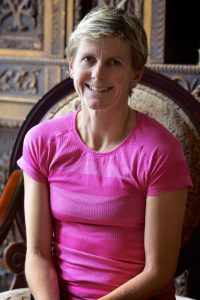 Trudi Jackson is from New Zealand, via Canada, where she lived for 8 years. She moved to Colorado Springs with her husband Matt in October 2011. Ruth Washburn was the first preschool they looked at for their then 2 ½ year old daughter, Anna, and they knew immediately that it would be a great fit for their family. After three wonderful years at RWCNS, Anna was well prepared for kindergarten, and it was time for their younger daughter, Kate, to excitedly commence her Ruth Washburn journey. Kate is now in her final year and loves it. The RWCNS community has given their family so much, and Trudi hopes that in serving on the Board, she can give something back.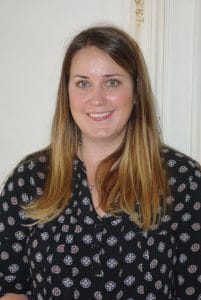 Caitlin Novak is a parent of two Ruth Washburn graduates (Carys and Elliott) and one upcoming Wee Explorer (Miles).  A native of Washington state, Caitlin and her family lived on both the east and west coasts before finally settling in the middle when they moved to Colorado Springs in 2013. Professionally, Caitlin has worked with families and children for the past 10 years in the fields of education and healthcare, most recently as Director of Admissions at Atlas Preparatory School. In her free time, she enjoys yoga, gardening and being outdoors. She is honored to join the board this year and contribute to the incredible Ruth Washburn community in a new way.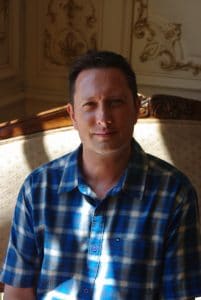 Scott Rethi discovered RWCNS shortly after he and his family moved to Colorado Springs in 2015. He fell in love with the school, its philosophy and staff during his daughter's first year.  Charlie is now enjoying her second year at Ruth Washburn and is hoping to be a part of the Outdoor Program.  Scott works for an independent investment advisory firm, where two of his colleagues are alumni families, and also runs a small market research business. He spends his free time riding carousels with his daughter, trying to get her to eat ANYTHING that doesn't resemble a noodle, and helping his wife keep track of Charlie's favorite green blanket.  Scott is thrilled to be serving his first year on the board in the Assistant Treasurer position.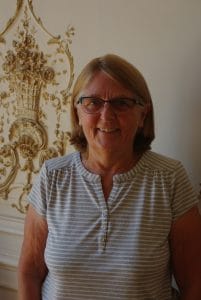 Judy Van Valin is serving her first year on the Board. She and her husband Dana grew up in north western Indiana and moved to Colorado Springs in 1976. They are the proud parents of three children and have three grandchildren. Judy earned her BS in Elementary and Special Education from Indiana University, a Master of Arts Degree in Curriculum and Development from Lesley University, and a Professional Licensure for School Administrator from Denver University. She worked in public education for 32 years; the first 22 as a teacher and finished her career as an administrator in Special Education. As an administrator in Academy School District 20, she had the pleasure of being supervisor of the District's preschool programs. Judy places great value on family and enjoys spending time with their children and grandchildren. She and Dana enjoy the out of doors and spend time hiking, horseback riding and kayaking. Judy is honored to serve on the Board as liason. She recognizes what a wonderful early childhood setting Ruth Washburn is and appreciates the quality of services for children, the family involvement and the variety of choices for families it offers. Her grandson Rylan is in his last year at Ruth Washburn and the family will miss the wonderful caring staff and the age appropriate learning environment and instruction.