Our Board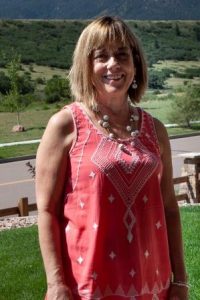 Mary Jeanne Benner-Knopp
I moved to Colorado Springs from the Chicago area in 1982. (Go Cubs) All three of my children are Colorado Natives and Ruth Washburn Alum.  While in Colorado Springs I taught several years at Corpus Christi School and at Ruth Washburn from 1988-1995.  The Ruth Washburn School and its philosophy have been an integral part of my own teaching and parenting ever since.
I received my undergraduate degree in Elementary and Early Childhood from Western Illinois University. After moving to Colorado I attained my Masters in Early Childhood and License in Special Education while attending UNC and CU Denver.   Which led me to District 20 where I worked for 18 years as the Preschool Specialist/Child Find Coordinator.  Over the years I volunteered in many of the activities my own children were involved in, including my favorite as a Ruth Washburn parent helper and committee member.
My husband Steve helped with my classroom setup and was the chair of the maintenance committee when Brendan attended RW.  We also were frequent supporters of RW auctions and the annual appeal.
After graduating from CU Boulder my daughter Kristy is living in Hermosa Beach working for a lighting company.  Holly lives here in Colorado Springs and is looking forward to her son Sawyer, attending Ruth Washburn next year.  Brendan is working on completing his Associates in Construction Management, after completing two years of Jr. College baseball.
Phoebe Bullard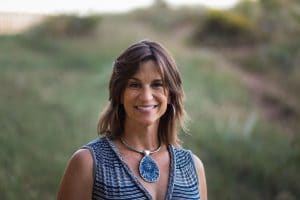 Suzanne Dillon has lived in Colorado Springs for nearly 20 years, interspersed with adventures living, working, and creating elsewhere. She and her family moved back to Colorado Springs when her son, Cohen, turned one. Cohen is in his third year at Ruth Washburn in the Young 5s classroom. This is Suzanne's second year on the Board of Governors; she is serving as Vice President this year. Suzanne has a background in education, grant writing, and the arts. She's a compulsive grammar corrector (sorry!), loves getting riled up about preserving art and history, and enjoys after dinner mosh pits with her husband, Dean, and their favorite punk rock collaborator, Cohen. Ruth Washburn stole Suzanne's heart the moment she stepped foot on the playground. Her love for the school, the incredible staff, and the broader Ruth Washburn family continues to grow with every passing week. She hopes to contribute her fundraising experience, robust community connections, and creative problem solving skills to the Board of Governors and the school at large for years to come.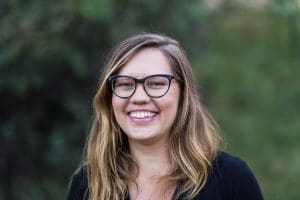 Alison Friedow relocated to Colorado Springs in 2017, and shortly thereafter discovered the Ruth Washburn community. As a parent, she is so thankful to have found this high-quality, play-based school that expertly supports not only children, but families. Her son, Henrik, is now in his second year at Ruth Washburn and Alison is grateful for the community connections fostered by participation in the co-op. Alison's professional experience includes curriculum and organizational development in higher education, government and the private sector. She holds a Ph.D. and certifications in education and learning development, and is currently employed as a Learning Consultant for an independent company. This is Alison's first year on the Board of Governors and she is honored to serve as Co-op Liaison. After many years of moving around, Alison and family are excited to put down roots in Colorado Springs and to give back to this dynamic school and community.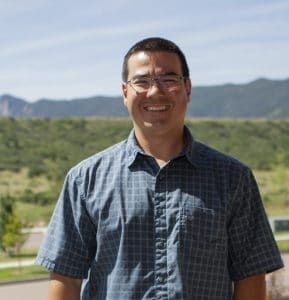 Dave McAdams has made Colorado Springs his home with his beautiful wife and 2 children since 1986.   His 10 year son is a RWCNS graduate and his 2 year daughter is heading into the "seeds" class this year.  They love RWCNS because the school helps strengthen a family culture of lifelong learning and play!
Dave has been on the Colorado Springs Fire Department as a Professional Firefighter for 16 years.  In addition to having a career that he loves, he and his wife enjoy building small business ventures.  Their current business is a successful State Farm Insurance and Financial Services Agency.
Dave has served in many different leadership capacities within the community including as the RWCNS board Treasurer from 2014-2016, when the team at the time was able to accomplish such concepts like establishing the RWCNS endowment fund.  Currently, he holds the President position with the Colorado Springs Firefighters Foundation.
Dave's family works hard and plays hard.  They travel all around Colorado doing crazy outdoor activities and travel out of state once or twice a year to places like Hawaii or Disneyland.  He loves beaches, rivers, lakes, and just about anywhere else you can splash around and get messy.  They are busy, but they are very blessed to have such great opportunities.  Dave is excited to contribute his skills to the RWCNS board and watch the love his daughter will have for RWCNS, just as his son did.
Heather Meizis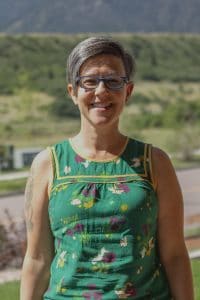 Carly Mojica was born and raised in North Carolina before finding her way home to Colorado almost 20 years ago. She is a parent to Ruth Washburn graduate Johnny and current Wee Explorer Juniper.  She knew from the moment she walked into the Older 2 classroom and saw children covered in paint that she had found her people.  Her love for Ruth Washburn grew as she got to know the amazing community of parents and staff.  Since then, she will "preach the gospel" of Ruth Washburn to anyone who will stand still long enough!  She appreciates how the school cultivates her children's curious nature, recognizing them as people with feelings and emotional needs.  During her time as a parent at Ruth Washburn, she served as the chair of the Fork & Bottle auction, managed social media, and helped with the library committee.  She also worked at Ruth Washburn as the Fund Development Coordinator for the 2017/18 school year.  Prior to having children, she worked in the corporate world as an Area Manager of Operations for one of the top U.S. Fortune 500 companies.  In her spare time, Carly enjoys reading a mixture of fantasy fiction and biohacking books, gardening, painting, and swinging kettlebells.  She is excited to have an opportunity to serve on the board to give back to the community that has given so much to her and her family over the years.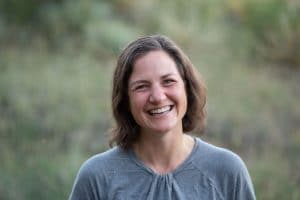 Lara Nafziger is serving her first year on the Ruth Washburn board as the Secretary.  Her daughter is a graduate of Ruth Washburn and currently in kindergarten, and her son will be attending Ruth Washburn for his first year of preschool next year.  Lara was born in raised in Colorado, lived outside the state for about 12 years and returned to Colorado Springs in 2008.  She is a juvenile defender with the Colorado State Public Defender's Office.  In her spare time, Lara enjoys spending time outside with her family, cooking, reading and traveling.  Lara is very excited to be able to stay involved in Ruth Washburn on the board as an alumnus this year while neither of her kids are attending the school.  She and her family love the community and friends they have made through the coop, and she is excited to be able to give back to it."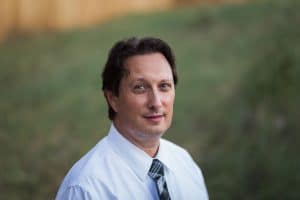 Scott Rethi discovered RWCNS shortly after he and his family moved to Colorado Springs in 2015. He fell in love with the school, its philosophy and staff during his daughter's first year.  Charlie is now enjoying her second year at Ruth Washburn and is hoping to be a part of the Outdoor Program.  Scott works for an independent investment advisory firm, where two of his colleagues are alumni families, and also runs a small market research business. He spends his free time riding carousels with his daughter, trying to get her to eat ANYTHING that doesn't resemble a noodle, and helping his wife keep track of Charlie's favorite green blanket.  Scott is thrilled to be serving  on the board in the Treasurer position.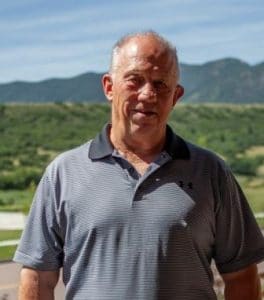 Gil Stewart  is married to his wife of 37 years, Deborah. They have 5 children, 8 Grandchildren and 3 Great Grandchildren. 2 of his grandchildren are Ruth Washburn Alum. Gil was in the military for 3 years, has owned and managed Century 21 Cornerstone Realty, Kaymar Management, International Connections and Stewart Rentals. He has served on several boards including a 9 county Board Of Realtors, Easter Seals, United Way, Junior Achievement, Multiple Sclerosis, Community Housing Resource Board, Missions Board, Skate America, etc. He is an Eagle Scout, 6 Degree Black Belt Hapkido, Real Estate Investor and skier. This is his first year on the Ruth Washburn Board of Governors.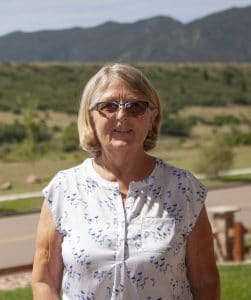 Judy Van Valin is serving her second year on the Board. She and her husband Dana grew up in north western Indiana and moved to Colorado Springs in 1976. They are the proud parents of three children and have three grandchildren. Judy earned her BS in Elementary and Special Education from Indiana University, a Master of Arts Degree in Curriculum and Development from Lesley University, and a Professional Licensure for School Administrator from Denver University. She worked in public education for 32 years; the first 22 as a teacher and finished her career as an administrator in Special Education. As an administrator in Academy School District 20, she had the pleasure of being supervisor of the District's preschool programs. Judy places great value on family and enjoys spending time with their children and grandchildren. She and Dana enjoy the out of doors and spend time hiking, horseback riding and kayaking. She recognizes what a wonderful early childhood setting Ruth Washburn is and appreciates the quality of services for children, the family involvement and the variety of choices for families it offers. Her grandson Rylan just finished his last year at Ruth Washburn and the family will miss the wonderful caring staff and the age appropriate learning environment and instruction.