Why an apple party? For children to learn and develop, they need to be able to see, hear, smell, taste and touch things, and those things need to fit with their interests, abilities and experiences. In the words of Linda Crissey, former RW school director, speaking to a group of adults:
"To give an example of real-life experiences, let me show you these three things: a real apple, a plastic apple, and picture of an apple. Now suppose you had never heard of an apple and I gave one group of you the real apple, another the plastic apple, and another a picture of an apple. Which group do you think would have the best understanding of the word apple? And suppose I showed you a real apple but didn't let you touch it or smell it or lift it. Wouldn't that change how much you learned or understood about an apple?"
We are extremely lucky that on our Farm playground, we have an actual apple tree so the learning extends from the apple itself to where an apple grows and in some cases children discover the worm inside the apple!
How an apple party happens at our cooperative nursery school.
Temo and his family go apple picking and they donate a bag of apples to our school. Teachers gather a table, tablecloth, a child-friendly knife and apple-related books and to set under the school's apple tree. When children arrive, they are encouraged to dress up and attend the apple party at some point during the afternoon.
What do you do at an apple party?
Under the supervision of RW teachers, and Eli's mom Filia and his aunt Fiona, children cut an apple slice to snack on, enjoy apple stories under the tree, and try climbing the apple tree.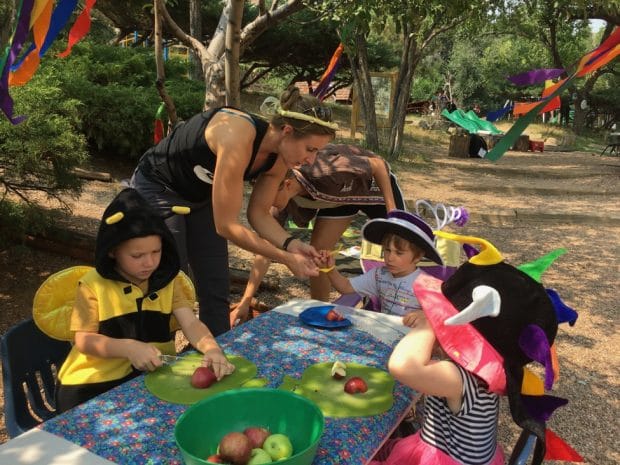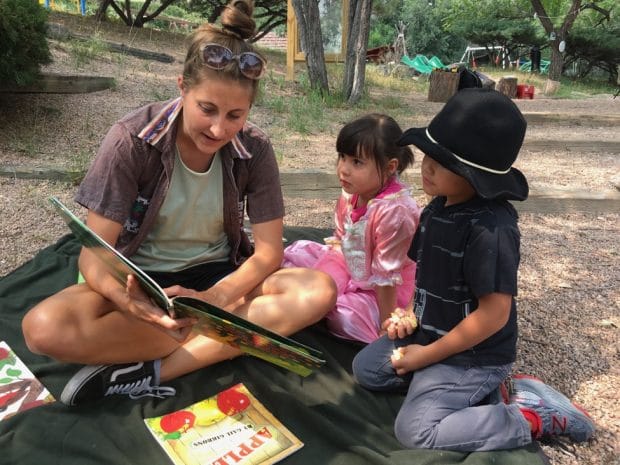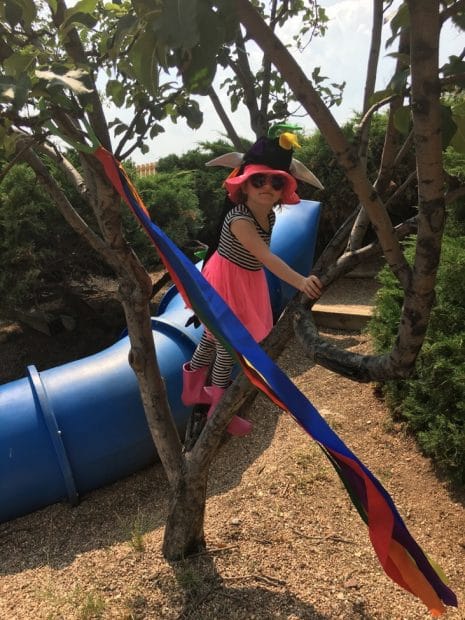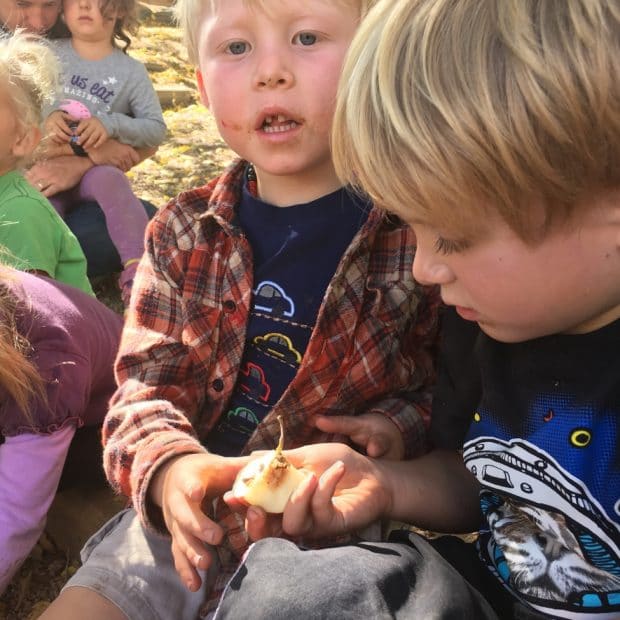 Children's question about the apple party at the end of the day.
Can we have another apple party tomorrow?
Happy Fall!
Sincerely,
Sukie Jackson