You don't have to drive anywhere for this fun field trip. But you do need a car, truck or van!
Jonathan's dad helped illustrate the attached check list which gives focus to a wonderful activity—a vehicle scavenger hunt. You'll want to make sure your car, van or truck is parked in a safe place, and that your child is well supervised for this excursion. And you may want to talk about the items on the checklist before you head out to the car. But you and your child will love the rich vocabulary and concepts raised by the words and items found in and on your car.
Take "hood" for example. A child may know about hoods on jackets. Knowing this, can he/she guess where a car hood might be found. Your child will love looking underneath the hood and will probably have many questions for you.
Caps can be found on bottles and heads.  How about a hubcap? Children will enjoy knowing that on a car, this decorative disk covers the hub.
Looking underneath the car to find an axle can open up a whole new world for children. Suddenly they may notice axles on construction vehicles, play cars and trucks.
A bumper is aptly named and placed and in such a way that children can guess its function given an understanding of the word "bump."
Finding head lights and tail lights can lead to a fun discussion of "heads" and "tails". Teach your child the simple coin-flipping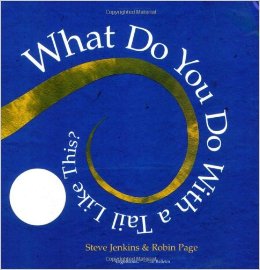 guessing game to introduce another kind of head and tail. Or you might go on a tangent and read to your child the fabulous book, What Do You Do With A Tail Like This? by Steve Jenkins and Robin Page about animal tails and their functions.
Let your child honk the horn, pop the hood and look through the rear view mirror.
And while you are out looking at the car, count the wheels together. Some children may stop at four. But others may be ready for some fun and you can insist that the car has five wheels. Count the steering wheel!
Finally, you can try out a classic joke . What has four (or five!) wheels and flies? A garbage truck.
The very resourceful parent can take this activity one step further and do a Scavenger Hunt inside the car personalized to your own vehicle. Find the missing sock. Find the black banana. Find the tracks left by muddy shoes. And so on.
Happy Driving!
Sincerely,
Sukie Jackson     Older 4s Teacher
Special thanks to Matt Wells for the great checklist illustrations.