Our Board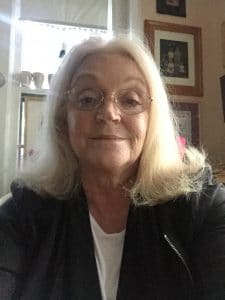 Cate (Noyes) Boddington is the happy parent with husband Tim of four Ruth Washburn graduates; Henry, age 35, Will, 33, Mary, 31 and Sarah "Bootsie" age 29. Currently a part-time volunteer and freelance editor, she has lived in Colorado Springs since 1957. She graduated from The Colorado Springs School and has a BA in Comparative Literature from Bennington College where she also studied the theory and practice of traditional American Nursery Schools. She taught the 05's class at RWCNS in 1979-'80, under Minnow McPhee Howbert, and was Asst.Director with Director Vicki Vandeloop for the summer of 1980. In 1982, the family joined the cooperative and both Cate and Tim eventually served as board members, with Linda Scott Chrissey as director. The Boddingtons were continuous members of the cooperative for 9 years until their last child graduated at age 5 in 1991. Cate and Tim believe strongly that RWCNS was the greatest gift they ever gave their children and was instrumental in teaching them parenting skills and creating happy, social, cooperative adult offspring. Cate is happy to be enjoying the school again as Alumni Representative on the Board of Directors.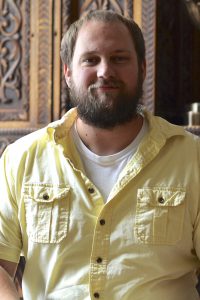 Dave Brummels (bio coming soon)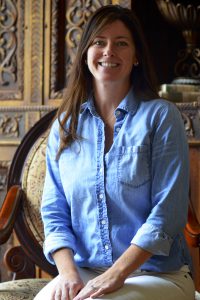 Jen Cooper and her husband Dan have two beautiful girls, Emily (age 5) and Tulah (age 4). Emily graduated from Ruth Washburn's Middle 4 Class in May 2016. Tulah attended the Middle 3 Class last year and she is now enrolled in the Middle Class 4. Jen is originally from California where she grew-up in San Jose and Madera. Jen studied environmental science and political science at the University of California, Irvine and moved to San Francisco upon graduating. Her work includes both private and public sector experiences in environmental issues. She worked as the Chief of Staff at the U.S. Environmental Protection Agency Region 9 office in San Francisco and served as a Public Relations Manager at the U.S. EPA headquarters in Washington, DC. Her background spans across different environmental issues, but she preferred to work on air-related issues and project management. However, now she feels lucky enough to dedicate all my time to my family! Jen and her husband met in the Bay Area and got married at their cabin in Weed, California looking out at Mt. Shasta – one of California's few 14ers. Now, they live near the most famous 14er ever! They moved to Colorado Springs in May 2015, and quickly landed at Ruth Washburn! Jen is also involved in the Newborn Hope Foundation, Junior League of Colorado Springs, the House Board of her sorority at Colorado College and her local Old North End Neighborhood. She and her family enjoy spending time together and exploring everything Colorado has to offer!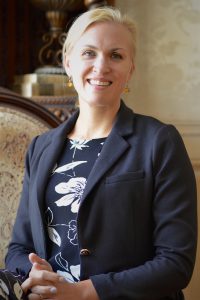 Jessica Curtis is a mother of two young children who will soon both be graduates of RWCNS. She is employed as a District Court Magistrate for the 4th Judicial District in the State of Colorado. Through her legal career in juvenile and child welfare law, Jessica has experience and training in early childhood development and education. She serves on several collaborative boards and committees within the community regarding the legal system, educational systems, child welfare, and community improvement.  During her time as a parent at RWCNS, Jessica and her husband both worked outside the home on a full-time basis, thus she became quite familiar with and utilized the full-spectrum of RWCNS offerings from morning to evening. She chaired the Shopping Committee for three years and worked during Fork & Bottle on many occasions.  Jessica is honored to serve on the Board of Governors for RWCNS. She is a firm believer in the philosophy, mission, and vision of the school, and truly enjoys working collaboratively with others to further a shared vision of a thriving early childhood educational environment. She is happy to serve as Vice President.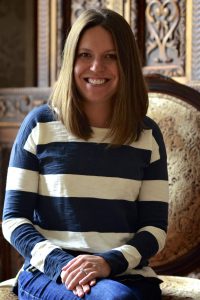 Maggie Daly Davis is excited for her second year on the Board of Ruth Washburn as Board Secretary.  Maggie enjoyed growing up River Forest, Illinois, a suburb of Chicago with her large Irish Catholic family. Maggie discovered her true passion for education when she volunteered as a teacher in Quito, Ecuador for a year after undergraduate at an organization called The Working Boys' Center. She went on to pursue her Master's degree and teaching certificate in Elementary Education from DePaul University in Chicago. She had the pleasure of a teaching career spanning over twelve years. Maggie enjoyed teaching second grade in the suburbs of Chicago (Lincoln School) as well teaching third grade at Columbia Grammar and Preparatory School, a private school on the Upper West Side of Manhattan. Maggie moved to Colorado Springs in 2011 and spent one final year teaching at The Colorado Springs School. Maggie and her husband Matt have two  daughters, Catherine, who is in the Middle 3's class this year and Mary Elizabeth (9 months). Maggie loves spending time with family & friends, traveling, exercising and catching Broadway musicals (when possible!). Maggie's experience in education is what attracts her to being a member of the Board and she hopes to contribute her energy and passion for education to the Board and the school.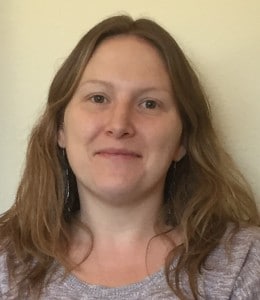 Emily Evans is serving her second year on the Board, but her son Ellis is in his third year with Ruth Washburn. Emily grew up in Divide, Colorado, but earned her BA in Media Studies and Photography from the University of Chicago. She lived in Chicago for ten years before moving back to Colorado Springs. Emily's professional experience includes events coordination, grant writing and fund development for a number of nonprofit organizations. Presently, she works for the City of Colorado Springs and is pursuing an MPA from UCCS. Emily is also a Lamaze Certified Childbirth Educator (LCCE), and holds a teaching position with Penrose St. Francis. When there is a free moment, Emily and her little one can usually be found swimming, going on adventures or doing science experiments. She feels privileged to be serving as the Treasurer on the Ruth Washburn Board of Governors, and looks forward to making a lasting contribution to this remarkable community.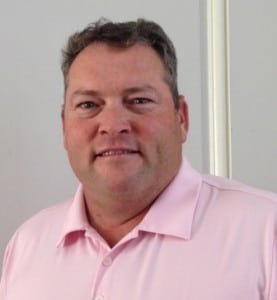 Kent L. Freudenberg, Attorney at law is a graduate of Westminster College in 1985 and the University of Missouri in 1987.  Kent and his wife Carol have resided in Colorado Springs since their marriage in 1994.  Kent has a law practice in the Springs as well as the managing member of Awarii Dunes Golf Club in Axtell, Nebraska.  This is Kent's second stint on the RWCNS Board.  His daughter Kyle attended Ruth Washburn for 3 years and his daughter Molly for two years.   Kyle is now attending Cornell college in Iowa as a freshmen and Molly is a sophomore at Air Academy High School.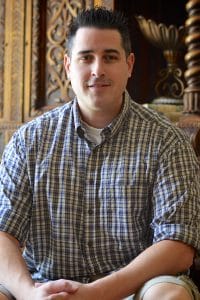 Kevin Gigiano relocated to Colorado Springs in 2010 with his wife Amanda and his daughter Ava. Ava spent three wonderfully memorable years at RWCNS. Kevin and his wife also have a new addition to the family, George, who will be attending RWCNS when he is old enough. Professionally, Kevin spends his time during the day as a senior software engineer. When not at work or spending time with family, Kevin splits time between technical consulting and a hardware startup, founded by Kevin and a neighbor. Kevin also exercises his competitive nature bowling in a men's league once a week.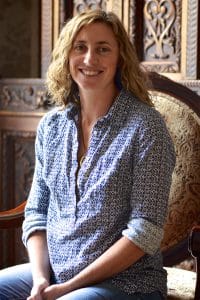 Kara Hamby is entering her third year as a Ruth Washburn parent and is excited about the opportunity to serve as a member of the Board as the President.  Kara and her husband, Tim have three children ages 7, 5, and 2.  Hetentire family has been welcomed by the Ruth Washburn Community and she delights in the knowledge that her children are so at home at the school.  Kara is a registered nurse with a background in social work.  She enjoys yoga, hiking, playing in the woods with her family, and good books.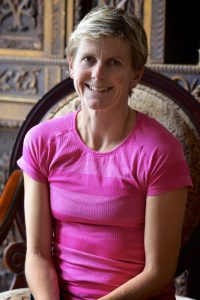 Trudi Jackson is from New Zealand, via Canada, where she lived for 8 years. Trudi moved to Colorado Springs with her husband Matt in October 2011. Ruth Washburn was the first preschool she looked at for her then 2 ½ year old daughter, Anna, and we knew immediately that it would be a great fit for our family. After three wonderful years at RWCNS, Anna was well prepared for kindergarten, and it was time for our younger daughter, Kate, to excitedly commence her Ruth Washburn journey. Kate is now in her second year and loves it. The RWCNS community has given our family so much, and I hope that in serving on the Board I can give something back.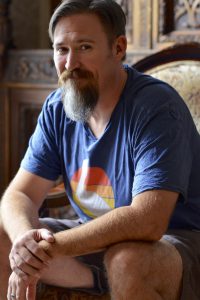 Jamie Montoya-De Smidt is the father to Lulu, who is in Middle 3s, Jude, who is six and attended RWCNS for two years, and Jameson, who is thirteen and has spent many hours as a volunteer at Maintenance Work Days.  Jamie earned his B.A. in Psychology from Central College in Pella, Iowa, and his M.A. in Counseling and Human Services from the University of Colorado in Colorado Springs.  Currently, he is in his tenth year as the School Counselor at Broadmoor Elementary in Cheyenne Mountain School District.  Since moving here in 1997, he has enjoyed serving the youth and families of Colorado Springs in a number of roles including as a Dean of Students at Community Prep School and as a Youth Career Counselor at Pikes Peak Workforce Center.  He, his wife Dolores, and their children enjoy a variety of outdoor activities including biking, camping, hiking and skiing.  Jamie views Ruth Washburn as a wonderful environment for children, where they get to explore their potential as artists, creators, learners, and friends.  He is excited to contribute to the future of RWCNS, as it has already made a significant impact in the lives of his children.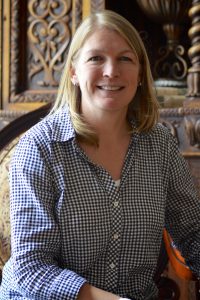 Anna Sass is a Colorado native, and she and her husband Aaron are happy to be raising their two boys in Colorado Springs. Anna has taught middle and high school English in independent schools for fifteen years and has extensive experience leading outdoor and experiential education programs, completing risk assessment and management for educational institutions, and keeping curriculum current and relevant at all levels. She and her family love and appreciate Ruth Washburn and the unique early childhood experience that the beloved teachers provide. The commitment to meeting each child where he or she is in order to encourage and support growth to the next level is what drew Anna and her family to Ruth Washburn. The fabulous community is what keeps them here. Anna is pleased to serve on the Board and to participate in ensuring the opportunity for a "Ruth Washburn start" for many future preschoolers.